89.9 % pass rate. Quality Lessons at competitive prices. Guaranteed!
Test Pass Guarantee! If you don't pass your driving test the 1

st

 time, we will pay for your 2nd exam* We put our money where our mouth is…
Road Matters Driving School – Lessons in Coventry, Nuneaton, & Warwick
At Road Matters  in Coventry, we pride ourselves with giving Quality Instructions using Quality Cars at Best Prices. We do understand that Learner drivers face a lot more challenges today on road than ever before. For this reason we use additional teaching tools and techniques to help pupils Drive safely and Pass their test at the first attempt.
At Road Matters we can customise a package with your instructor based on your needs. For example if your exam is approaching fast and you are struggling with time we can arrange for a crash course to help you pass quickly. We also have various packages based on the number of  classes you are interested in.
The best driving tuition
Learning to drive can be a very challenging experience but it could be made really enjoyable if the right school is selected. Finding a good school does not mean one needs to find a school that gives first hour free or give cheap lessons at 10 pounds per hour, instead one needs to make sure that the school uses fully qualified and well experienced instructors.
We are a local driving school in Coventry, Warwick Nuneaton and surrounding areas.  We only use fully qualified and well experienced instructors and pride ourselves with giving top quality courses at a very competitive price. Our classes are carefully planned keeping in view the pupil's learning needs.
As a local school, we rely on word of mouth for new customers, according to a survey in 2011, 99% of our customers said they will recommend us to their friends and family without any hesitation. This is what we pride ourselves with.
Some schools give cheap courses but is this the best way to choose? Cheap classes may mean that your instructor is in short of work and is willing to fill his diary at low price, the good instructors are always the busy ones. It is a simple phenomenon if someone can get 20 pounds an hour why would he work for 10 pounds an hour.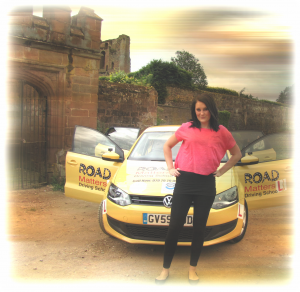 Cheap lessons may well mean that you buy more training and more number of attempts to pass. On average a test will cost 102.00 pounds to the candidate (62.00 pounds to DSA and 40.00 pounds to the instructor) so every time someone fails it costs 102 pounds, just imagine because of cheap lessons you had to take your exam 3 times, it would mean you have spent 306.00 pounds more compared to someone who had experienced our training and passed the first time.
Please click on our Happy Customers and pass sheets page to read it for yourself how many people passed first time.
We are proud of our high first time pass rate. Some schools claim to have a high pass rate but the reality may be different but we have uploaded the pass sheets of our candidates with their permission to help you make the right decision by choosing Road Matters.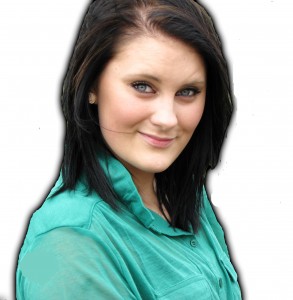 Why our price is not as cheap as the other schools in Coventry
We only use well experienced and fully Qualified Instructors, which means that our pupils get trained by  instructors who have passed all three tests set by DSA. Just imagine if you get trained by a trainee and even if somehow you managed to pass, you may still lack the confidence to drive independently and in the case of an accident you risk your life, insurance and car.

How do I know if my instructor is a fully qualified driving instructor or a trainee?
A fully qualified instructor will display a green badge where as a trainee will display a pink badge. If you are not sure you should ask your school about his/her qualifications.
How many driving lessons will I need?
We often get asked this question, for this reason we have introduced a special offer of First lesson at 14.99 only. The purpose of this lesson is to give the instructor a chance to meet you on your first session and assess your learning ability and give a rough estimate on the number of lessons needed to pass your test.
*(Terms and conditions apply)